Amaris Alanis-Ribeiro, center director of the North Park Village Nature Center in northwest Chicago, co-leads a Thriving Earth Exchange project that aims to amplify climate narratives in migrant communities. A science educator and artist, Alanis-Ribeiro works with several collaborators, including Hannah Zonnevylle, community science fellow for this particular Thriving Earth Exchange project and education and research director for the nonprofit Gateway to the Great Outdoors; Akilah Martin, soil enthusiast with AM Root Builders, Inc. and a longtime colleague of Alanis-Ribeiro; Katia Pilar Carranza, a social ecological researcher and community organizer; and co-community lead Alex Peimer.
The project is sponsored by the American Geophysical Union (AGU) and began in 2022 when Alanis-Ribeiro and Peimer noticed the changing demographics of Albany Park, a diverse neighborhood near the Nature Center and Peimer's university, and realized the potential of partnering with their local community to share stories, inspire conversations, and celebrate unique cultures and identities across Chicago. Embracing identity has been a key driver for Alanis-Ribeiro throughout her career as she traced a path toward leadership in science outreach and nonprofits, while maintaining a connection to her artistic interests and finding her own place in the Chicago community.
MS: How did your experiences during your early career lead to your current position?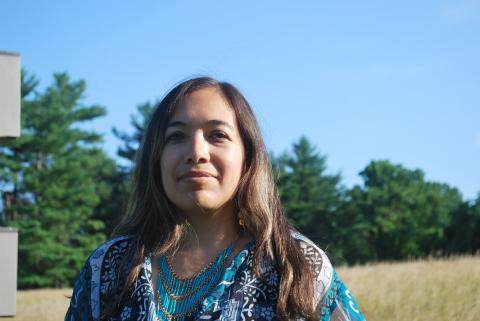 Alanis-Ribeiro: I attended the University of Illinois Urbana-Champaign as a biology major, following my sisters who also went there. Initially, I was shooting for a career in medicine. During my studies, I gravitated toward environmental issues, and attained a degree in ecology, ethology, and evolution. I was always curious and loved seeing other people's curiosity spark-up too. When I came home to tell my parents about things I was learning in school, my mom would share her own experiences growing up close to the land on a farm in Mexico. I loved that exchange, and I saw a need for infusing equity in the sciences.
I started working part-time at a nature museum in Chicago focusing on education and community engagement, which led me to other opportunities at STEM and environmental science centers. I also recently went back to school for a master's degree in science education, through a program at the Illinois Institute of Technology, which has allowed me to pursue my degree while working and taking care of my family. Science education was a way for me to connect my interest in science with issues in my local Chicago community, as well as my family and culture.
MS: Do you encounter challenges in your work sharing science with the general public?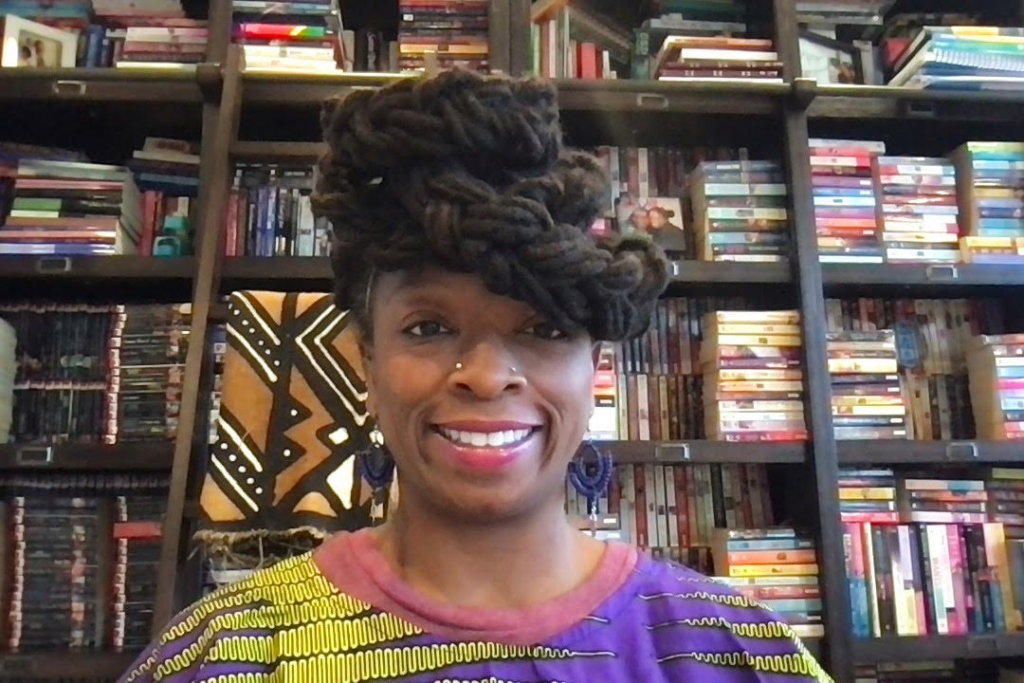 Alanis-Ribeiro: Early in my career, I struggled with feeling isolated in my field and with not being well represented. I didn't see a lot of Black and Brown people in STEM-related jobs. Sometimes it seemed like there was a hidden language and culture for moving up in your career. That didn't change the fact that I loved science, though, and loved talking with people and children. I worked at the Peggy Notebaert Nature Museum in Chicago for six years as an educator, writing lessons and curriculum, putting on nature events; even bringing out the snakes to tell visitors about them. I enjoyed this varied experience as a way to show what museum nature education looks like—this Latina from Chicago who majored in science and is holding a snake in your classroom! I'd meet kids who were like me, and didn't know that what I did was a career choice, and their eyes would glow—here's a girl holding a snake, who's from the hood. It's very meaningful to stay grounded with why we do this work; both for nature and for people.
MS: How do you integrate your identity with your role as a leader in STEM?
Alanis-Ribeiro: I'm a scientist who does research, but I'm also a member of the community. It's a continued push and pull, but I think more and more people realize that can be a positive thing. As long as the same values are threaded in whatever we're doing, then we can be the scientist, we can be the activist, and we can be the artist. Sometimes I forget that I'm an artist too. I was a DJ in college and I used to break dance. We held an event on monarch butterflies at the Nature Center and invited a graffiti artist—I grabbed a spray can and was right there painting with him. It doesn't just have to be about science and knowing all the facts about wildlife; there's also room for expression and cultural relevancy and connection. Now we have a jazz night at the center, and soon we're putting on Nature Con, which will be like a nature-based Comic Con. I definitely have found more ways to make it all connected.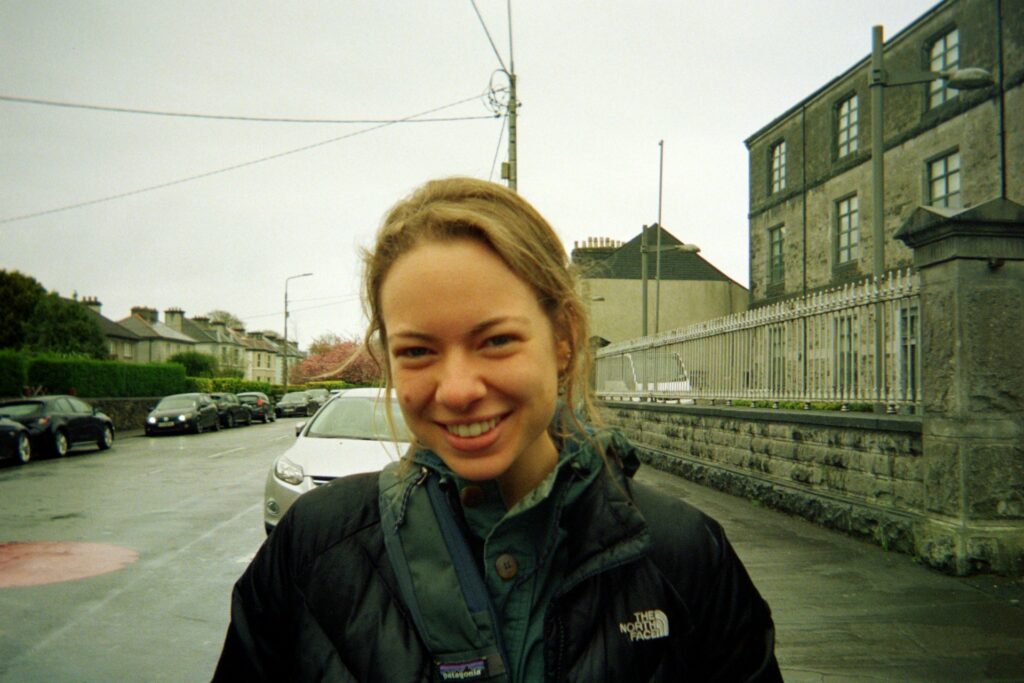 MS: Have things changed in your career since you've taken on your current role as director?
Alanis-Ribeiro: My work is more administrative now that I'm a leader at a nature center. Albeit, I am still very curious. I love learning the various types of wildlife that people often don't think about immediately, like the kinds of snakes that live in Illinois! When the weather is nice, I pay attention. The eastern bluebird is here this week, and then the migration is going to change and there will be a different bird next week.
MS: Why do you see a need in your community for the Thriving Earth Exchange?
Pilar Carranza: There's been a lack of visibility in terms of the dialogue and stories regarding climate change and migration. It should be noted that these stories are inherently connected and very important for advancing climate and migrant justice.
Zonnevylle: The project pairs a community lead with a project manager, and they work together to recruit community scientists like Katia and Dr. Martin. So the exchange is really built by people within the community. As Amaris likes to say, we want to center joy and elevate joy.
Martin: We want to be intentional and not extractive. We're thinking about how we show up in this community, and ensure that whatever is exchanged is mutual, reciprocal, aspirational, and elevating for everyone involved. We also want to make sure we are broadening and expanding our definition of science and being as inclusive as we can. Rather than taking ownership of the narrative, we intend to ask the community how they want things to be shared. We're all in this together; we're all leaders together. We are bringing joy, and celebrating who we are and who they are and where they want to go in the future.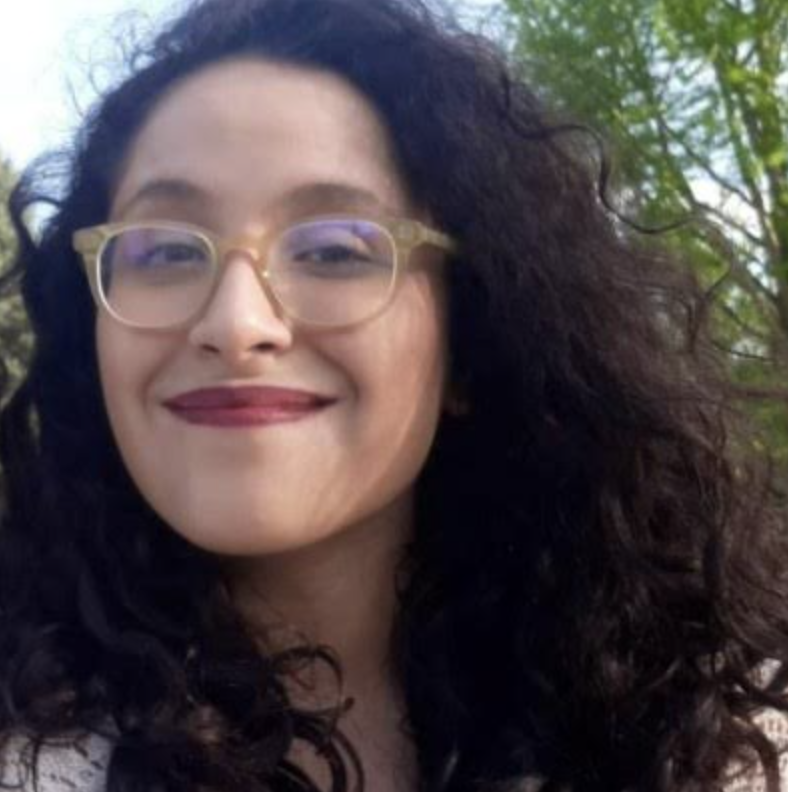 MS: How does the work you do for the Thriving Earth Exchange benefit the scientific community?
Alanis-Ribeiro: We want to create a safe space for people to talk about issues that the media has portrayed in a very divided way. We also want to show that you don't need to take an extractive approach in science—you can just be a part of the community. We shared this approach in our poster at the 2022 AGU conference, and are now working on a video about how nature centers and other green spaces can be safe spaces and sanctuaries, and how educators and others who work with the environment can make that happen. However the project evolves in the future, it will be driven by the community's interest and need. We want to find ways to be supportive, whether it's related to climate change or not. Some other activities include bringing over a meal, organizing haircuts, donating clothes, or working with the local church. We're all working with the community in different ways across Chicago, and outside of Chicago, too.
MS: Any advice for people looking to get involved in STEM or with their local communities?
Pilar Carranza: What helped me the most is networking. First generation students often don't have networks and aren't connected to volunteer opportunities. It's super important to get connected to alumni networks and reach out to people you see online who you think could help you. That's been so powerful to get me on my career track.
Alanis-Ribeiro: Now that I'm in this role, I see others who are entering the field and I try to share my connections and networks, and to keep up with those relationships. We need to make changes so that STEM is a field that people are entering, staying in, and moving up, while being their authentic selves. I feel a lot more confident in my role now, but it doesn't end with leadership—I want to continue to mentor others and make those changes across my networks and across Chicago.