Our "Local STEM" series highlights local government and community initiatives and organizations in areas that relate to STEM.
Kavin Manickaraj wants to bridge the gap between science and political action. He serves as the chief data scientist at Greenlink Analytics in Atlanta, GA, where he earned his undergraduate and masters degrees at the Georgia Institute for Technology. Aside from his work with ATHENIA, a predictive modeling tool for understanding energy systems under different conditions, Manickaraj advises Seckinger High School secondary school in Gwinnett County on its AI-integrated curriculum. In a conversation with ESAL, Manickaraj reflected on how his concern for the well-being of the local community and effects of climate change informs his science and career path.
MS: What inspired you to pursue energy systems?
Manickaraj: It started in high school with a passion for astrophysics and astronomy. This was in my hometown right outside Princeton, NJ, a town whose many renowned astronomers were local celebrities of sorts. My dad is a mechanical engineer by training. He would say that mechanical engineering is similar to physics, but you get to build things. That's when I started thinking about what I would want to build.
MS: What did you decide?
Manickaraj: At the time, no one in the area had solar panels. In fact, a few neighbors were petitioning against permitting them in the community. Watching my dad steadfastly work to change their minds, and also install panels on our own home, inspired me to learn about clean energy technologies. During my undergraduate studies at Georgia Tech, I briefly researched solar materials, which motivated me to pursue that further in graduate school.
MS: What did you do during your time in Georgia Tech?
Manickaraj: My focus in graduate school was on creating new, high-efficiency solar cells using low-cost and non-toxic materials. A close friend of mine was studying fusion energy sciences, and we frequently discussed our research projects. Her goal was to solve the energy crisis – I wanted the same thing. But the only reason we knew about each other's work was through our friendship. We realized a disconnect between related research must be happening campus-wide. And we wanted to do something about it. That's why we created Georgia Tech's first Energy Expo, bringing together industry experts, researchers, and students in a two-day event. The event is still going strong today.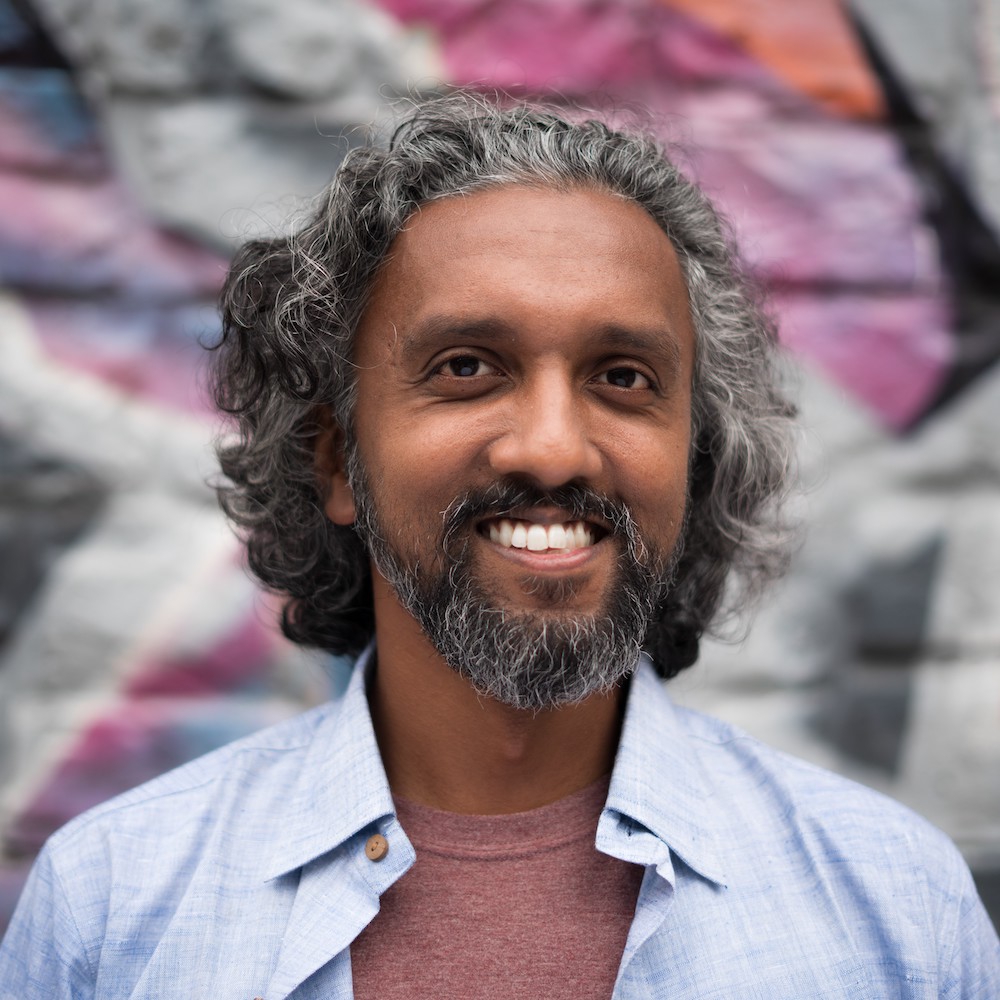 The gaps in research also forced a conversation about the visible and invisible blocks to clean energy development. I started learning about the gap between science and action. I thought for durable change to actually occur, politics must be involved in some way. I made the hard decision to leave my program, and find a path that would help me be an engineer in the energy policy field.
MS: What do you consider "political action?"
Manickaraj: I like to think of it as a place where politics and government coexist to create a strong foundation for action. Elected officials are responsible for leaning on experts to help build a stable foundation for launching ongoing improvements.
MS: How have you been able to merge the worlds of political action and energy sustainability?
Manickaraj: I work for a small, nonprofit organization called Greenlink Analytics. The organization was founded by public policy students at Georgia Tech. Together, we created a model called ATHENIA. The tool forecasts how energy systems will operate under cleaner scenarios and estimates the impacts to economic development, health, and climate, amongst other things, based on thousands of historical data points. If we can show how these seemingly disparate sectors interact, impact people's daily lives, and can address a community's most pressing concerns, then we're onto something. That's how science and political action can go hand in hand.
MS: Is there a specific example through your work with ATHENIA you've observed some interesting connection within the data?
Manickaraj: Some of the things we look at are the implications of different energy pathways, including the financial costs, health impacts, and carbon emissions, ranging from a business-as-usual scenario to a completely decarbonized grid. This way people know the price of getting the greatest benefit.
In Atlanta, our modeling with ATHENIA showed that the price of electricity will increase more than 40% over the next few years as the costs of the new nuclear power plant get distributed to residents. We're examining how many homes will experience significant energy burdens as a result of the rate increase. Many of these homes could be retrofitted to become more energy efficient and, therefore, use less electricity for their basic needs. The new WeatheRISE program is helping to make this possible. Greenlink is one of the partners on this awesome project.
MS: What has been the biggest challenge outside of differing ideologies that you come across?
Manickaraj: There's a lot of data out there and it can be hard to parse the signal, or true trend, from the noise. Once I start the process of verifying and investigating the data, it can feel like there is no end point. The problem with getting lost in the data is that I can miss the chance for the information to provide meaningful results within a critical period of time, such as funding cycle, or political cycle.
MS: How do you envision future politicians making decisions? Will they start to use data science more regularly?
Manickaraj: Imagine a future where policy makers have a science advisor who can quickly digest data, examine the information, and predict trends to help get ahead of problems. Instead of a lagging cycle of issues, the science community identifies the problem, creates a policy solution grounded in the data, and advocates for a specific solution.
MS: How do you suggest other scientists start working towards a more equitable space for their communities and becoming more engaged in local policies?
Manickaraj: The answer is intrinsic to how science is done. Good science follows the scientific method. First, there is an observation, then a hypothesis, and then you collect data and go where it tells you. Translating that method to the community level means talking to people in the community.
For many years, there has been a savior phenomenon where well-educated people, who might have good intentions, think they have the answer for a community they do not represent. It's critical to work with people who can speak for a community, establish trust, gather accurate data, and then assess the best way forward. This way, the solution is by and for the community and already has the buy-in necessary for getting it passed.
Additional information on Greenlink Analytics is available on their Instagram, LinkedIn, and X pages.