Est. Reading Time: 2 minutes
On Tuesday, June 2, the USC Center on Public Diplomacy hosted an online discussion with California's Lieutenant Governor Eleni Kounalakis on the state's response to COVID-19 challenges. The conversation also addressed the growing role of state and city governments' broader leadership in international affairs.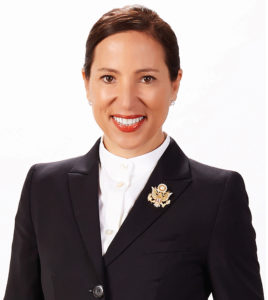 As the Lieutenant Governor of California, Eleni Kounalakis has leveraged her previous diplomatic experience, including her role as Ambassador to the Republic of Hungary (2010-2013), to elevate California's voice on the world stage. Kounalakis highlighted the three pillars of that state's international relations: trade, immigration, and climate change. While local leaders may be unable to set policy, particularly as it relates to international trade or immigration, the state has used its large influence to advance its priorities and build subnational agreements such as the Under2 Coalition. To cohesively build California's relationships abroad, Kounalakis chairs the International Affairs and Trade Development Interagency Committee, a group of agency leaders that is held accountable to the public in a quarterly open public meeting.
These relationships have been bolstered amidst the recent health pandemic, as local leaders work with consulates in California to combat the spread of COVID-19. The state has joined the Western States Pact with neighboring states, committing to reopening and fighting COVID-19 in a way that protects health and is guided by science. California is also working with neighboring Western states to lobby the federal government for additional funding to preserve core government services amid the economic downturn created by the coronavirus pandemic.
"There is no more important time than now for California to elevate its voice on the world stage", emphasized Kounalakis. "We are aware of the many issues that we face in this state, from access to higher education to the embedded legacy of slavery; from there, we have to transition into policy to address them."
A full recording of the event can be found here.
For ideas and information about how to take the first step toward making a difference in your community, please visit ESAL's Local Engagement Playbook.