Our "Stories from the Field" series shares the experiences of engineers and scientists who are making a difference in their communities
Tyler Pew puts his design and build skills to use rebuilding his hometown. The experienced designer, advocate, and civic enthusiast currently leads LMNOP Design, which specializes in commercial and retail branded environments. He is also the founder of KIDmob, a mobile kid-integrated design firm that seeks to utilize architectural problem solving in the classroom to improve collaboration and lesson retention. Pew has recently gained attention for his assistance and leadership in the rebuilding of rural Greenville, CA, following the devastation caused by the Dixie Fire in 2021. Originally, he traveled to Greenville to help protect his family's property, but upon observing the devastation firsthand and the challenges of reconstruction, he has taken an active role in the design, logistics, and recovery of lost land and property from natural disasters as the "[Re]Build Chair" for the Dixie Fire Collaborative.
JL: Before your rebuilding effort in local communities, you had experience at the K-12 education level supporting students with novel learning methods. How did you get involved there?
Pew: This began with a visit in 2011 to my hometown middle school to talk to students about architecture and design. When I was beginning my educational journey, I often felt like the teaching methods in schools didn't integrate well into my learning process. I had the benefit of meeting an influential mentor that steered my professional and educational goals in the right direction, but a majority of students don't receive the same wisdom.
I felt basic design concepts – teamwork, self-direction, collaboration, social emotional skills that are an integral part of architecture education – could improve student's learning abilities and capacity to meet goals collectively. KIDmob was started, which visits K-12 institutions to present and provide new design-based learning pedigrees to students over a 3-day period. The course centers around skill building – from project inception to goal realization. Our objective is to push educational pedagogy toward a more hands-on and self-directed experience for the student. Since its creation in 2011, we have had several students, many of whom have gone on to pursue their own architectural or design-oriented career field, come back to lead workshops citing their own positive experience with the program.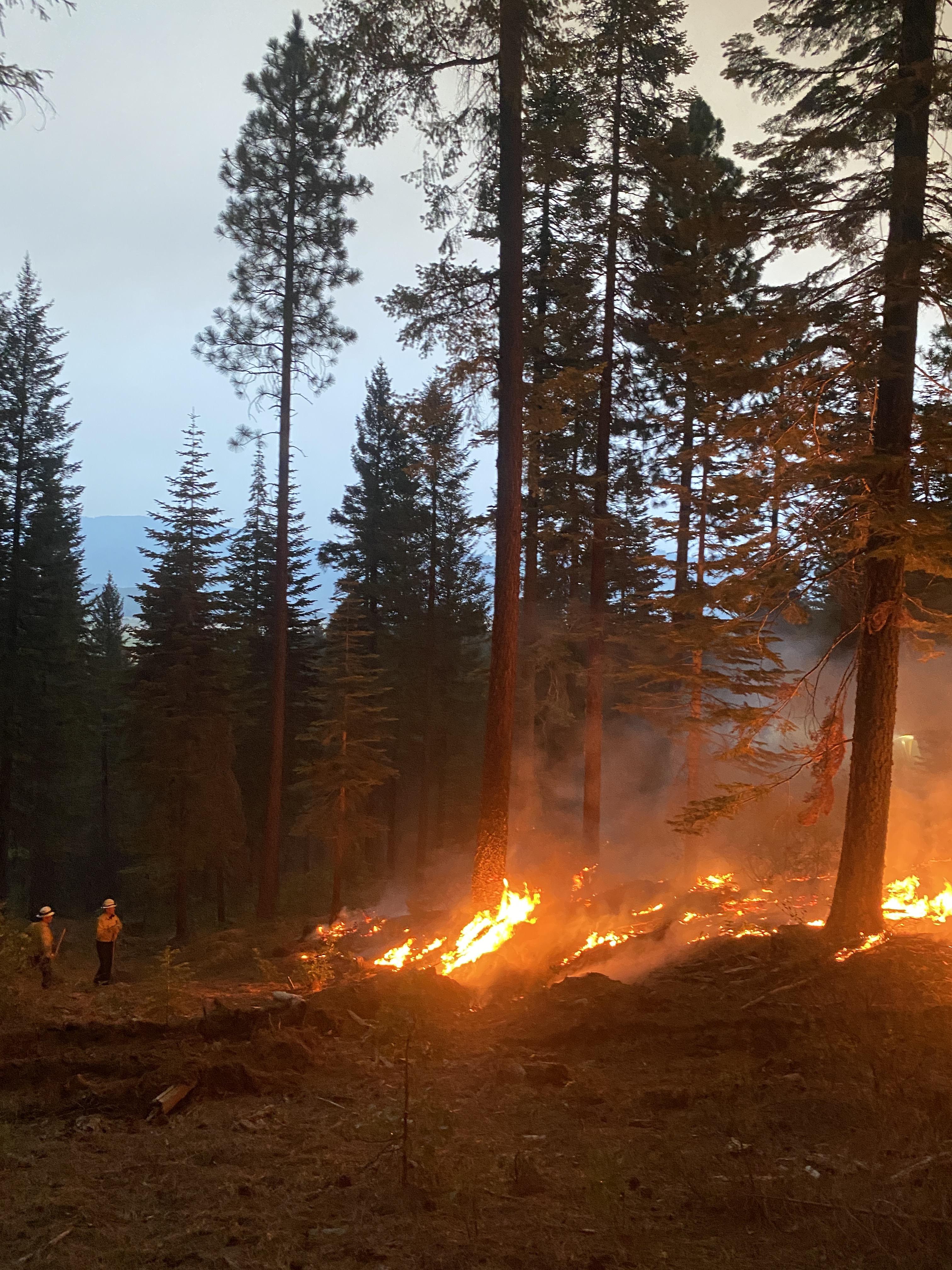 JL: How did you get started with the rebuilding effort following the Dixie Fire?
Pew: My family and hometown was threatened. I initially traveled to Greenville to help protect their property and put out spot fires. Unfortunately, we lost the town of Greenville and three other communities. However, the people were resilient, and I wanted to support them with the skills I had in leadership, logistics, construction, design, and community engagement. These skills augmented the existing resources and resilience held by the community.
JL: To efficiently rebuild a community, a myriad of infrastructural, economic, and philanthropic design principles need to work in tandem with local citizen needs. How did you research what goes into this Herculean task, and what did you learn?
Pew: There are a few examples of rural towns being destroyed by natural disasters, and then reconstructed to a post-disaster state, that helped guide the Dixie Fire rebuild. One such town we looked at was Greensburg, KS, which was severely damaged by a tornado in 2007. Rebuilding took 5-7 years just for basic infrastructure, and economic recovery is still finding its foothold. However, this story is largely a positive one; we saw that rebuilding isn't simply restoring the town to the way it was, but an opportunity to build a more efficient, secure, and longer-lasting township. After the tornado, the city council passed a resolution stating that all city buildings would be built to LEED platinum standards, making it the first city in the nation to do so. Furthermore, we looked into Joplin, MO, which was devastated by a tornado in 2011. Since the disaster, this city has attracted more visitors, and now stands at a population greater than before the disaster. What these unfortunate accidents taught us was the resiliency of rural populations, and their ability to rebound if rebuilt correctly.
JL: What are the components needed to help rebuild?
Pew: We need experts alongside the local community. One thing that became obvious as we researched was that rebuilding is too big a task for those within the community. A multitude of firms and leaders are required. The Dixie Fire Collaborative has employed a variety of experts to help post-Dixie Fire recovery efforts. A few of their specialties included workforce housing and zoning policy, community experts and philanthropists, firms experienced in long term recovery, and leadership from government officials focused on rewiring old systems to a novel and secure state protected from future fallout.
JL: What are a few problems you encountered during the rebuilding effort?
Pew: Problems largely stemmed from the unfortunate trade-offs that occur during recovery. How do you prioritize getting a store up and running versus providing more housing? These issues are not simple, and require a view focused on the future success of the community. Another problem that came to light was basic infrastructure. While these systems may have been repaired over the years, installing brand new pipes or electrical wiring to fulfill basic needs is arduous. Several businesses were required to complete these tasks and get these communities back to a livable state. At the core we are always balancing process (thoughtful, planned, vision-oriented) with urgency (the current needs).
JL: What are you doing currently to help those impacted by the Dixie Fire?
Pew: I operate as the (Re)Build Chair for the Dixie Fire Collaborative. The Dixie Fire Collaborative is made up of individuals and groups who have made the commitment to work together to rebuild our communities and help them thrive after disaster. The collaborative includes consultants at the local, state, and federal level, community members, partner organizations and businesses all working together to make our communities whole again. We post updates on our rebuild progress, like county-approved housing plans.
Many residents are still hanging on without basic services or adequate shelter. The physical, mental and emotional toll of the Dixie Fire will continue to impact the people of the region for years and perhaps generations to come. Our organization accepts donations to support this work, and the vision-oriented work that seeks to be a leader in disaster recovery. We hope that we can support other survivor communities.